Here to Connect
It's more than a modern fit tee, it's a movement!
Connected by God strives to unite and encourage believers in Christ, and reach the lost according to the scripture in Acts 2:38.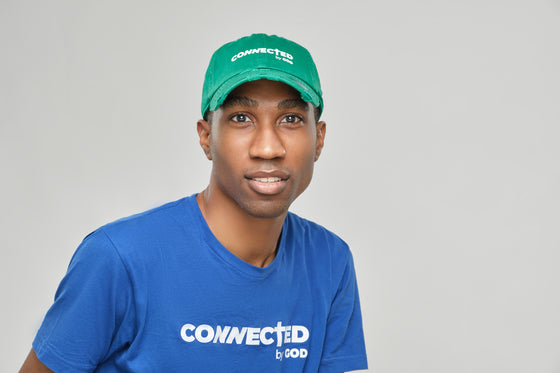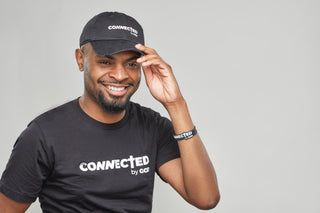 Brand new
Distressed CBG Hats
Stay cool this summer in our new, lightweight, vintage distressed hats! Be a light wherever you go when you rock our brand.
Shop
Testimonies
Outstanding community and incredible clothing. High quality, fast shipping. LOVE THIS BRAND!

Grady Connolly
"Connected by God" is a wonderful brand run by a beautiful and multi-gifted young woman! The clothes are high quality, professionally designed and fit well on both men and women. A perfect choice for Christian street wear!

Fetima McCray
Absolutely wonderful line of apparel! Great quality clothing, timely delivery, and an encouraging message.

Shantell Lucas
Connected by God is everything! The clothes are great to dress up or down. What great, positive, God centered messages they have! Really great customer service both with shopping experience and interaction via social media! It's not just a brand it's an experience! A connection to God with/ through others who share like faith.

Antwann Harper
CBG is awesome! I get compliments on my burgundy sweatshirt almost every time I wear it. I love the speedy service, quality clothing, and the message of unity and encouragement CBG shares through its products.

Chris Lucas
I love the Connected by God brand! The clothing line is something I feel confident wearing to share with those I come in contact with. Wearing CBG clothing actually has been a form a witnessing, allowing me an opportunity to share my faith with people. I love the style choices and I love the quality. Highly recommended!

Ron McCray
Facts
Regular Sales
Please allow 7-10 business days for your orders to process prior to shipping.
Returns/Exchanges
No returns/refunds. Exchanges accepted within 7 days of receiving package. 
Read
Blog
Interact with us on our blog posts. Posts are written from the heart of our owner.
Read
Connect
sales@shopconnectedbygod.com
M-F 6pm-9pm
PO Box 1070
Laurel, MD 20725
Photography by:
MFields Photography 
mfieldsphotography.com